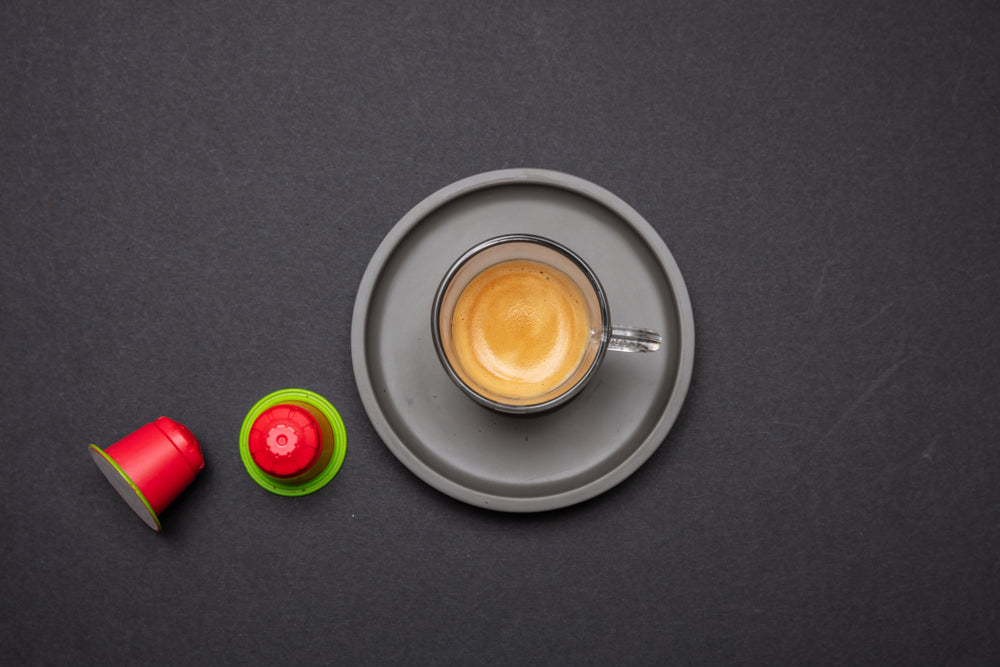 Nespresso Compatible
Biodegradable Coffee Pods
Locally roasted to perfection
Cococino's coffee pods all consist of Organic A-Grade Arabica coffee and are compostable and biodegradable, certified organic, Nespresso machine compatible and are sourced from local and international growers. As coffee roasters we roast them locally to perfection so you can insert them into your coffee pod machine and enjoy the best coffee around.
Our pods are compostable/biodegradable and are made from natural materials called sugar beet, therefore eliminating the massive aluminium waste that conventional pods create. This forms part of our ESG  (Environmental, Social and Governance) efforts to help reduce pollution.
We also ensure that our coffee beans are ethically and sustainably sourced to support the farming communities directly and our coffee is handcrafted with love, creativity and flavour to excite your palate and nourish your soul.
Please read our reviews to see what our customers have to say about our coffee...
PLEASE NOTE : Our coffee is not flavoured coffee ! We simply indicate what tasting notes you may expect with each of our 3 coffees (as per our taste buds anyway :)
Grab a box today and let us know what you think !